Staff
Our dedicated staff members are here to provide support, compassion, and information to help you through your journey of grief and the celebration of your loved one's life.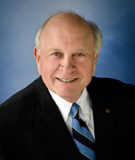 Richard C. (Rich) Steele
President
Rich grew up in Bay City and graduated from T. L. Handy High School. His family has been in the Bay Area for seven generations, starting out in Hampton Township. He attended Delta College, Ferris State College and graduated from Wayne State University. During the college years he spent summers working at Penzien-Vallender Funeral Home. Upon graduation he returned and in 1974 became a partner in the Penzien-Steele Funeral Home. Rich is active in many civic and community organizations including as a Trustee of the McLaren Bay Medical Foundation and as a Trustee of the Pardee Cancer Treatment Fund of Bay County. He served on the Board of Directors and is a past Secretary-Treasurer of Selected Independent Funeral Homes, which is an international association of family owned funeral homes. He is a former chairman of the March of Dimes and served on the board of the American Red Cross. His memberships include First Presbyterian Church, where he is an Elder, Deacon and Trustee, having served several terms on the Session, and the Rotary Club of Bay City, where he is a Paul Harris Fellow. Rich, along with his wife, Barbara, were Honorary Co-Chairs of the Delta College Foundation Chocolate Affair in 2002. He is married to Barbara L. (nee, Duchaine) and they have two children: Rick, a partner in the business and John. Rich enjoys golf.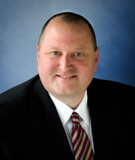 Richard C. (Rick) Steele
Vice President
Rick grew up in Essexville and is a 1986 graduate of Garber High School. He graduated in 1990 from Michigan State University and went on to earn a degree in Mortuary Science from Wayne State University in 1991. After briefly working in funeral service in the metropolitan Detroit area, he returned to Bay City in 1993 to join his father in business. Rick is an active member of Immanuel Lutheran Church in Bay City and is a member and past president of the Bay City Morning Rotary Club. He served as President of the Michigan Funeral Directors Association District 7 in 2006-2007 and is a former board member of the Bay Area Chamber of Commerce. He is married to Marie (nee, Ahler) and together they have two children, Morgan and Dylan. Rick enjoys traveling together as a family, visiting ballparks around the country and attending his children's games and performances.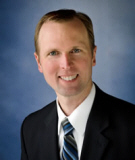 Jason J. Gilles
Licensed Funeral Director
jason@steelefuneraldirectors.com
Jason was born and raised in Bay City and is a 1992 graduate of All Saints Central High School. He went on to attend Wayne State University and graduated in 1997 with a degree in Mortuary Science. After working for sometime in the Grand Blanc area, he returned to his hometown in 2002 to work with the Steele family. Jason is a member and past-president of the Vassar Rotary Club and a member of Our Lady of Czestochowa Parish - St. Stanislaus Kostka Catholic Church. He and his wife Lisa (Bergen), have two children, Riley and Logan. Jason enjoys playing golf and spending time with his family on his boat.